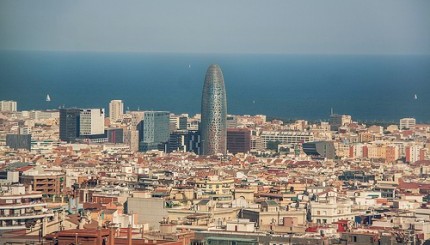 JEF Catalunya and JEF Europe offers you the possibility to discuss Youth Unemployment with Members of, and candidates to the European Parliament.
The event will take place on Friday the 21st of March in Barcelona and will be divided in two parts:
1. 16.30h: Conversation between young people and MEPs: come and take part in a youthful debate which is being recreated in different European cities. The main topic covered in Barcelona will be Youth unemployment. You will be able to speak with the MEPs and the candidates of all the Catalan parties represented in the European Parliament: Javi López (PSC), Representative of CIU (tbc), Santiago Fisas (PP), Jordi Solé (ERC) and Ernest Urtasun (ICV).
2. 19h: A video presentation by JEF Catalunya in order to promote young participation in the next European elections and celebrate the 35th anniversary of JEF Catalunya.
There are limited vacancies. Apply for it by clicking here! (The activity is free, but it is essential to confirm.)
Look at the full program in Catalan here.
When? Friday 21st of March 2014
Where? Avinguda de les Drassanes, 3, 08001 Barcelona (venue of the Association of "Mestres Rosa Sensat")
For more info: www.jefcatalunya.com
Check out the flyer below