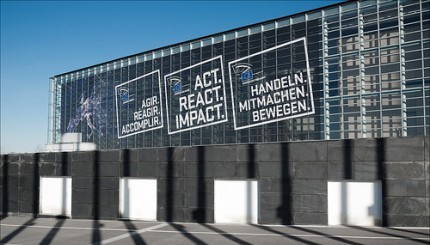 Every five years EU citizens choose who represents them in the European Parliament, the directly elected institution that defends their interests in the EU decision-making process.
The 2014 European elections will be the first since the Lisbon Treaty entered into force. They will be all the more important as the European Union is taking major steps towards genuine Economic and Monetary Union, of which democratic legitimacy is a cornerstone. The new majority will also for the first time formally "elect" the next Commission President.
WHO CAN VOTE?
EU citizenship gives every EU citizen the right to vote for and stand as a candidate in municipal and European Parliament elections in whichever EU country the citizen resides, under the same conditions as nationals. However, the right to vote and to stand as a candidate in elections to the European Parliament has the following limitations according to an EU directive from 1993:
You may not vote in more than one EU country in the same European elections.
EU countries may require an additional period of residence for participating in European elections, if more than 20% of the eligible voting population are non-nationals.
Each EU country decides on the procedures of its election, but there are common principles that govern elections to the European Parliament. MEPs are elected on the basis of proportional representation, by direct universal suffrage, and by a free and secret ballot.
WHERE AND WHEN CAN YOU VOTE?
Each member state has its own electoral laws and each one decides on what day its citizens will go to the polls during the four-day election period from 22 to 25 May 2014. The results from all 28 states will be announced on the evening of Sunday 25 May. Check out the list below to get more information about the electoral law of each country.
CAN YOU VOTE WHEN YOU DO NOT LIVE IN YOUR COUNTRY OF ORIGIN?
Not all EU citizens have equal voting rights in European Parliament (EP) Elections. Directive 93/109/EC recognises the right to vote regardless of the Member State in which you reside. However, some countries do not offer their citizens the opportunity to cast their vote from abroad. It might also be different for EU citizens who live outside the EU.
The table below summarises the rights to vote in EP Elections for citizens of each EU Member States (check mark: you can vote; cross: you cannot vote). Click on the country to learn more about rules and procedures.
Check out the flyer and see why these elections are different!
Here you will find more information about the European Elections 2014.