In this article the Young European Federalists (JEF Europe) presents the campaign #ReclaimYourFuture of the Federation of Young European Greens. This is not JEF policy, but it should give you an idea of the statements of each party.
You can read more about the campaigns and actions of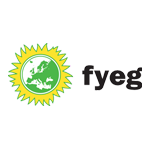 on their Action Weeks website.
JEF has previously presented the campaign Low Tax Hero of the Young European Peoples Party and the Socialist Manifesto of the Young European Socialists.