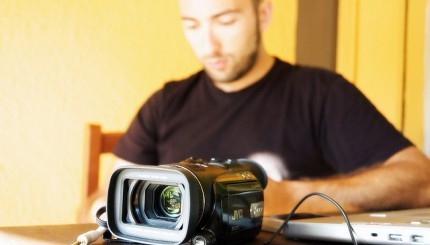 Are you passionate about Europe? Are you concerned about the European Parliament Elections in May? Have you ever wished to travel throughout Europe with like-minded young Europeans? Do you have experience in video making (shooting and editing)? Can you free yourself from 28 April until 20 May?
Then you're the one we're looking for! The MovEurope team of the Young European Federalists is searching for a young, talented film maker to cover the MovEurope bus tour throughout Europe. The tour will go in three weeks from Brussels through Maastricht, Münster, Vienna, Bratislava, Budapest, Zagreb, Milan, Barcelona, Strasbourg and back to Brussels. All costs are covered for you, and you'll undoubtedly gain an unforgettable experience.
To express your interest and for more information on the MovEurope bus tour please consult www.moveurope.eu or write our project coordinator Espen (moveurope@jef.eu). We'd love to hear from you by Wednesday 9 April.
Together let's MovEurope Forward!